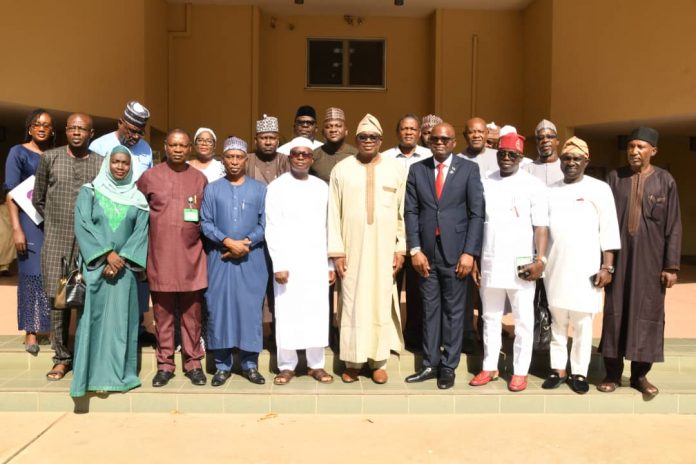 AKATA Holdings proposes to solve Abuja's Transport challenges with 500 state of the art buses
MEDIA PRESS RELEASE
November 23, 2022
AKATA Holdings, an international consulting and technology company, known for delivering efficiency-focused solutions across all industry sectors has proposed to end Federal Capital Territory (FCT), transportation challenges by flooding the Territory with 500 state-of-the-art buses to serve the transportation needs of the teeming residents of FCT.
The Chief Executive Officer of AKATA Holdings, Dr.Charles Sinkala made the offer during a technical meeting with the Permanent Secretary,FCT,Mr.Olusade Adesola on investment in Bus Mass Transit Operations.
According to the CEO of AKATA Holdings, the proposed investment in bus mass transit operations has the capacity to decongest traffic gridlock in the nation's capital city within the next three years.
In a bid to ensure sustainability, create employment opportunity as well as reduce high operational cost, Dr. Sankala said his company will set up its spare parts factory in any location in the Territory if given the opportunity.
He further disclosed that the firm which has its headquarters in South Africa has been in existence as far back as 1993 with offices in different parts of the world.
He also explained that the new transportation system which is being proposed will ensure efficiency and effectiveness in the management of FCT transportation system.
He equally hinted that the company will ensure periodic training and retraining of local personnel who will pilot the proposed scheme for optimum performance.
Responding on behalf of the FCT Administration, the Permanent Secretary, Mr. Olusade Adesola who commended AKATA Holdings for its offer to partner with the Administration to find a lasting solution to the transportation challenge of the Territory, expressed the readiness of the FCT Administration to do business with all capable genuine investors.
The Permanent Secretary who also used the opportunity to disclose that the Administration is presently working on its Dedicated Right of Way, adding that the present leadership of the FCT Administration is desirous to bequeath lasting legacies to residents of the Territory.
The CEO of AKATA Holdings was accompanied by the Managing Director, Dr. Babajide Gbogi and the Executive Director, Abuja Office, Chief Akin Akande.