Admiral Energy Incorporated and Akata Energy initiate a strategic partnership for accelerated growth in Southern Africa
MEDIA PRESS RELEASE
Johannesburg,  6 OCTOBER 2022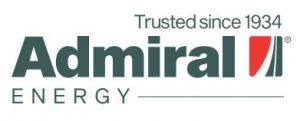 A clean energy agreement was signed on October 4th, 2022 between a South African master importer and assembler in the electric mobility sector – Akata Energy, and Dubai-based leading specialist in zero-emission transportation – Admiral Energy Inc.
Admiral Energy will partner with Akata Energy in its goals to bring local manufacturing and assembly of electric commercial vehicles and energy storage systems to Southern Africa. The aim of this partnership is to lead the transition of commercial diesel fleets to fully electric. In addition to this, provide energy storage solutions, and charging infrastructure. This strategic partnership will increase the adoption of clean energy solutions in South Africa, Zambia, Democratic Republic of Congo (DRC) and other key African markets. 
Commenting on this agreement, the Chairman of Akata Holdings Mr. Alwyn Steenkamp emphasized on the need to foster such relations and to create complete all-win ecosystems.
CEO of Akata Africa (based in Zambia), Dr. Charles Sinkala said: "Africa's call for local industrialization can only be meaningful with such agreements, and this will create more opportunities and employment in the EV value chain." Dr. Sinkala, has called for all stakeholders from government, financial institutions, manufacturers, and mining companies to take advantage of this opportunity.
The Head of Product for Admiral America Energy Inc., Mr. George Kurian said: "A lot of time had been invested in the research and solution-based approach to come up with world class products across the ecosystem, and Admiral is ready to invest in Africa to provide support and competitive solutions for the battery energy storage, and Electric Vehicle (EV) sector. With Akata's presence and expertise in the Southern African market this partnership will prove to be beneficial to country and regional sustainability goals".
Akata Holdings (https://www.akataholdings.com) which owns Akata Energy has a strong focus in Africa, especially in the energy, mining, engineering, construction, and procurement verticals. The company has offices in South Africa, Democratic Republic of Congo as well as Zambia, and serves customers within these regions and beyond.
Admiral America Energy Inc. (https://www.admiral-energy.com)
Admiral Corporation of America Inc. was incorporated in the US in 1934 and known globally for its line of durable quality electronics and home appliances. The company has diversified into Admiral America Energy Inc in 2021 which specializes in developing and engineering an integrated zero emission mobility ecosystem with a wide range of electric vehicles, energy charging and storage solutions.